Where You Can Make a Difference
We're a church where everyone has a part and everyone matters. We're small enough that you won't get lost in the crowd as we share in our faith together.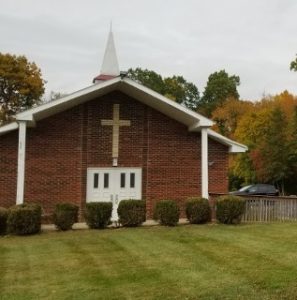 Church History
60 Years of Service
Morrow Baptist Church began under the sponsorship of Northside Baptist of Bethel. Its four original members began meeting in September 1962 in storefront building on Main Street.  In 1964 the mission was constituted into a church with 23 charter members.  After meeting in several locations, both in Morrow and surrounding locations, the church purchased acreage near Salem and moved to its present location in December 1979.  Previous pastors include William Finley, Roger Conrad, John Holbrook, and Dan Bryant.
While looking back at the history of church doesn't tell us all of its story, we  remember that many believers have gone before us in faithful service to the Lord in the Morrow community and that we are now called to become a part of that continued faithfulness.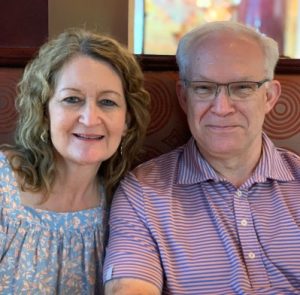 Pastor
Dr. Jeffrey Bryan
Jeffrey became our pastor in March 2019 after moving to Ohio from Texas for his "day job" at Wright-Patterson Air Force Base near Dayton. He now has 21 years of multi-vocational pastor experience and has served churches in Texas and Germany. Jeffrey is equipped to be our pastor through a Master of Divinity degree from Southwestern Baptist Theological Seminary and a Doctorate of Ministry degree from Dallas Theological Seminary.
Jeffrey and Jacquelyn are blessed with three adult children and five grandchildren. Jeffrey's parents reside at the Embassy nursing home in Lebanon and Jacquelyn's parents live in Texas.
Contact Jeffrey by phone or text at 830-391-4015 or email to morrowbaptistchurch@yahoo.com.